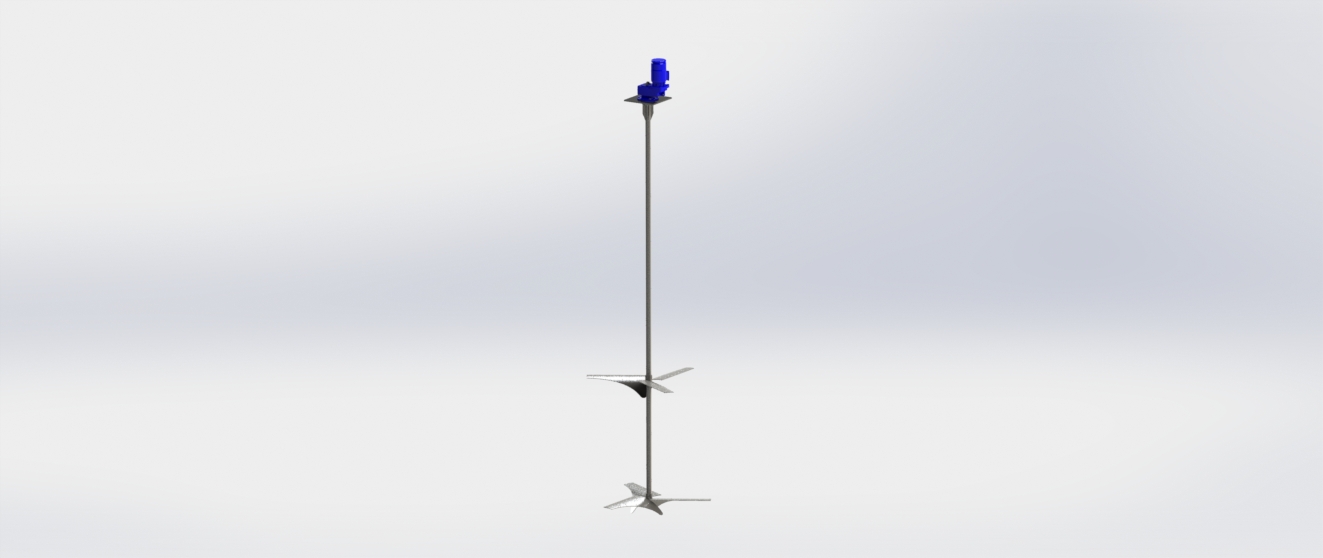 Mixers with vertical shafts with small, medium and big speed are actuated by electrical motor, some of them are directly connected to the geared motor, and these are used for different type of tanks (ex. PE cylindrical tanks, concrete, PEAFS etc.) to facilitate the mixing, dilution and homogenization process between two or more then two liquids with different viscosity.
Using these mixers we can obtain optimal results in a shorts period of time. They are designed for a continuous functioning. They can mix medium or high viscosity liquids.
The size and type of propeller is chosen depending on the type of liquid for which it is being used, depending on the volume of the tank, and last but not least, the type of process (coagulation, flocculation, oxidation, etc.) that will be adopted to.
The power and the speed of the mixers are chosen depending on the tanks volume.
Our company designs and manufactures different type of mixers, depending on the customer's request.