Helical conveyors for granulate and powder materials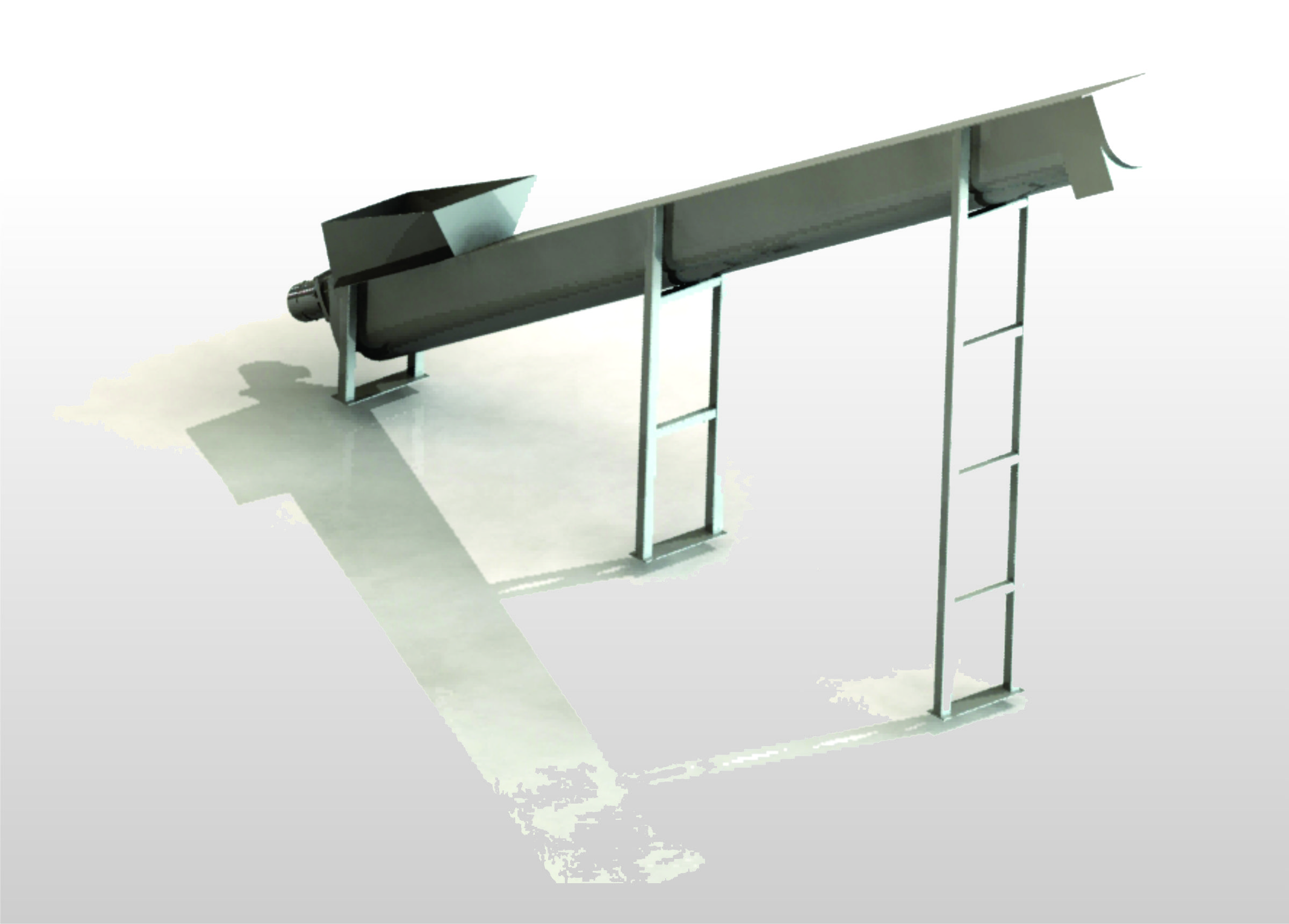 Screw conveyors are mounted under the silo evacuation trough, under the bag unloading system, etc. and they are designed to deliver the material extracted over a length of several meters, horizontally or in an angle.
Taking in consideration, that the material is sometimes powder, the isolation of conveyor is important. These equipment are basically made out of a trough (SS 1.4301, optional SS 1.4401) in which there is mounted a screw. The construction of the equipment is made of rigid material. The shaft is driven by a geared motor.
The dimension of the equipment depends on the quality of the material.